When it comes to content marketing in 2016, it's all about video. Both B2C and B2B Businesses are all over it, and if yours isn't you might want to get on board. Here are five compelling reasons why.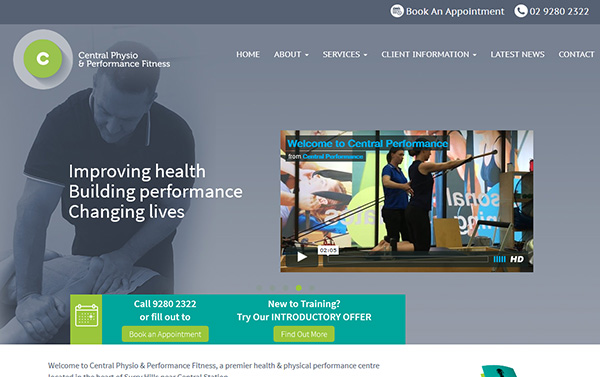 1. It can powerfully engage an audience
In the face of information overload, your business needs to be paying attention to what is engaging audiences today. The answer? Video.
According to strategic consulting and digital business firm Insivia, one third of all online activity today is spent watching video. In addition, YouTube is now the second most popular search engine after Google.
As well as offering a means of engagement, videos are also a powerful communication tool. Not only do us humans process and retain information much faster in visual form, but we respond much more receptively to human faces and voices. Because of this, videos can build both brand and trust.
2. It can help you rank higher in Google search
The Google gods favour websites that regularly publish good quality content – and rich media is up there. In fact, according to Forrester Research, your chances of getting a first page listing on Google increase 53 times with video. The caveat to this is that they have to be relevant, quality videos with high shareability.
To help videos boost your site to first page status, you should ensure you do the following: upload videos to YouTube first then embed on your site; write some introductory copy on the same page as your video to help the spiders better understand what it's about; submit a video sitemap to Google; focus on long tail keywords in your video titles.
3. It can drive more traffic to your site
According to MarketingLand, 62% of Google searches now include video, making it highly likely you will come across video content early in the results. And because people love video content and like to click on the first few listings, if one of those videos is yours, boom, more traffic. If you still need convincing, take a look at these recent stats:
Videos have been shown to produce a 157% increase in organic traffic from search engines (Brightcove)
Companies using video enjoy 41% more web traffic from search than non-video users (Aberdeen Group)
Online video will make up 80% of all consumer internet traffic by 2019 (Cisco)
4. It can up your conversion rate
Videos not only encourage clicks and traffic but, when used effectively, can significantly increase your conversion rate.
Research from the Aberdeen Group shows that while the average conversion rate for websites is 2.9%, when they include video this increases to 4.8%. In addition, a further study by eyeviewdigital shows that using video on landing pages can increase conversions by 80%. There are a number of reasons for this.
Firstly, video increases the length of time a visitor stays on your site, giving you longer to ensure your brand message sinks in. Secondly, if you include yourself or company employees in the video you can raise the trust factor. Thirdly, it communicates your message more effectively.
5. It can increase your profits
Because videos are powerful customer converters, they also lead to increased sales – the ultimate goal. According to stats from Insivia, 64% of users are more likely to buy a product online after watching a video. In addition, the Aberdeen Group found that businesses using video grow company revenue 49% faster year on year than organisations without video.
Why does it work? Because it provides your prospects and customers with quality, effective content to tip them from possible purchaser to buyer. And as well as increasing profits by increasing sales, 51.9% of marketing professionals globally name video as the type of content with the best ROI (Invodo).
As you can see, video marketing can reap many benefits for your business. Don't be put off by thinking it's a costly option – effective videos can done on a budget with a phone or webcam and a little imagination. Wondering what to put in your videos? Introduce your business, do a product demonstration, create how-to instructions or bring your testimonials to life.
Ready to get started? Speak to us today about our web video production services.