Keen to get your business in a prime position on Google's search results pages?
While organic SEO is the answer, sometimes it's just doesn't work quick enough. Enter Google AdWords, the internet's most popular pay-per-click (PPC) advertising service.
AdWords has the potential to put your products or services in front of the people that matter in the short term to increase awareness, build interest and get those all-important sign-ups and sales. But in order to realise its benefits, you need to create a campaign that works, at a price you can afford.
Unsure where to start? Here are the first steps to success.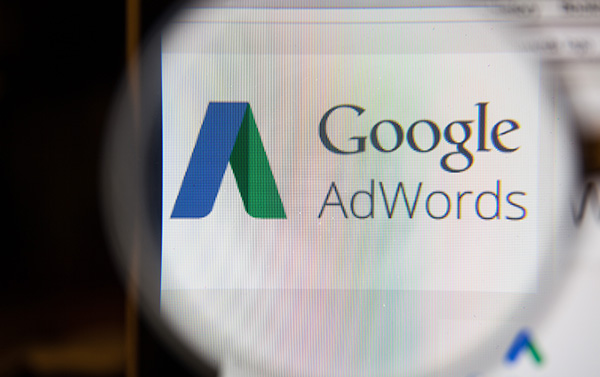 1. Define your objectives
Before you create an ad group (one or more ads with shared keywords), you first need to decide what you want to achieve. Are you looking to increase traffic to your website? Encourage sign-ups to your newsletter? Boost sales of a particular product?
In AdWords objectives are broken down into three categories:
Build awareness: get your brand in front of as many potential customers as possible
Influence consideration: get more people to engage with your content or visit your website
Drive action: get people to buy, fill out a form, call or visit
Whatever you goal, ensure it's SMART and in line with your business objectives. Not only can your goals help you make better choices when it comes to creating your ad but they also act as a critical benchmark for measuring success.
2. Know your audience
Knowing your audience is essential to creating successful AdWords ads. As well as helping you target them more effectively, it can also help you write copy that is more relevant and engaging.
From demographics such as age, gender, location and income to likes, dislikes and interests, you should define exactly who you want to reach. Use insights from your existing customer data to guide you. You should also identify which stage of the buyer journey they are at for any particular ad you are creating e.g. new to brand, existing subscribers.
AdWords is set up to help you select the ad format and positioning best suited to your audience (as well as your goals), and can make some basic decisions for you.
3. Set a realistic budget
Paid advertising is great if it works, but you want to ensure you're not spending more money than you can afford, or more than it makes sense to spend in relation to your anticipated returns. At the same time you also need to it to be enough to get your ads shown.
As the name suggests, with PPC you only pay when someone clicks on your ad. In AdWords the price you pay is based on a keyword bidding system. You set a maximum daily or cost-per-click (CPC) budget then, when a spot comes up for an ad, all bids for that keyword are put to auction. Your final CPC and positioning depends on the other bids and your quality score e.g. how good you ad is.
To give you some benchmarks, the average cost per click (CPC) in Australia is around 95c-$1.95. In terms of a good starting budget, anywhere in the region of $20 to $60 a day is recommended – but you'll want to adjust this as you learn more.
4. Pick the right keywords
Selecting the right keywords will have a big impact on the effectiveness of your AdWords campaign. Instead of just using general keywords relating to your business, come up with 5-20 possible search queries that closely match your chosen ad theme – Keyword Planner can help with this.
Just as per organic SEO, choose long-tail keywords over single ones; the more specific the better e.g. 'kids orthodontist sydney' or 'mens running shoes'. This will improve the targeting of your adverts, preventing it being show to searchers who are unlikely to convert.
All keywords are given an estimated value; the more popular they are, the lower your chances of being displayed on the first page and the more you'll pay per click. Consider choosing lesser-used ones for better positioning and ROI – Keyword Planner can show you what these are.
5. Write effective copy
AdWords copy is very restricted so you need to make what you say count. For your standard text advert the limits are as follows:
Headline: up to 25 characters
Description line one: up to 35 characters
Description line 2: up to 35 characters
Display URL: up to 35 characters
Being creative in an AdWords ad doesn't pay; what does pay is clear, simple messaging which is relevant, engaging and speaks to your audiences' objectives. Focus your headline on the key benefit, the thing your target audience is looking for. Next, follow up with a strong call-to-action e.g. order now, subscribe today. Finally, include some key features and benefits.
Importantly, ensure you include at least one keyword in each section.
6. Create a dedicated landing page
Rather than sending people who click on your advert directly to your homepage, best practice is to create a separate landing page to use as your click-through address. By using a landing page you have the opportunity to reinforce the message in your ad and guide people to take the next step. After all, whatever your objective, the end goal is always a conversion.
Related: How to create the perfect landing page
If you're running an advert for a special promotion, for example, you'll want to take people straight to that promotion when they click, and include a clear call-to-action to help them convert. What you don't want is them searching your website to find it, only for them to then lose interest and click back.
7. Track, tweak and optimise
Creating a successful Google AdWords campaign doesn't stop when you've clicked 'run ad'. Once your ad is live you should be monitoring it at least once a week to see whether or not it's working. Keep your reporting simple at first by tracking some basic metrics:
Clicks – the number of people who clicked on your advert
Impressions – how many people were exposed to your advert
Clickthrough rate – how many people clicked through to your website
In addition, you should also set up conversion tracking in your website using Google Analytics to see what actions people are taking once they reach your website.
If your advert is not performing well, you'll need to optimise it so it works harder. Few impressions? Try out some different keywords. Low clicks? Rethink your targeting. Poor click-through? Revisit your copy or messaging. Low conversions? Adjust your landing page.
And finally…
Don't forget to look at what your competitors are doing. Online tool SpyFu.com lets you enter a keyword then shows you the average CTR for that keyword as well as the number of companies who have advertised for it in the past 3 months. It will also show you what other keywords have done well.
Google AdWords success can take time, and is often a case of trial and error, but by following these tips, you'll be off to a good start.